---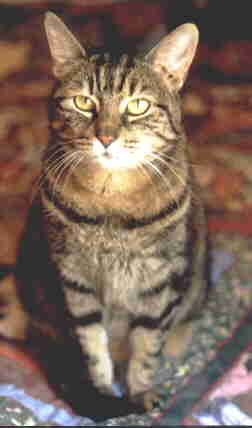 Puff used to have a drinking problem before she discovered DDAVP. Now she has time to contemplate other diseases and conditions which might allow her to spend lots of money. Puff's song is "Handel's Water Music" and she likes to play it LOUD!

If you have a cat or dog with Diabetes Insipidus, email PUFF and tell her about your pet.
Puff has lived with DI since 1993 and will be happy to share what she has learned about the condition, how it is diagnosed and the most efficient and least expensive treatment.

Visit DI Central to see what Puff has learned about DI.
---